His politics caused quite a stir in his day and they cost him plenty of money in the form of lost business. My impression is that he didn't care. He seemed to be extremely focused on his constantly evolving vision of what structures should look like.



Some would call him a genius. If one would argue that he wasn't a genius, they could not argue that he was extraordinarily gifted. His various styles have captivated millions of people including me. I find his style to be so different, so unusual, and so controversial, that I find myself lost in the hundreds of photos of his work on dozens of good sites of the web.



My favorite type of FLR construction would be Usonian or Usonian Automatic, though I enjoy almost all of his work.



Here are few of my favorite Frank Lloyd Wright buildings.


Dorothy Turkel House 1955, Detroit
Probably his most famous work, Fallingwater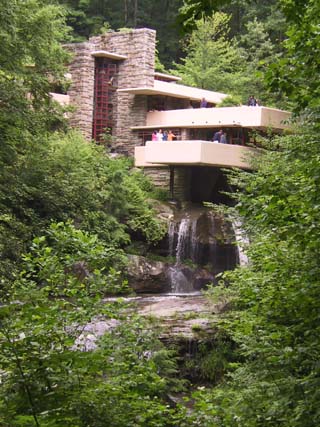 Fallingwater is in Mill Run, PA and was built in 1935